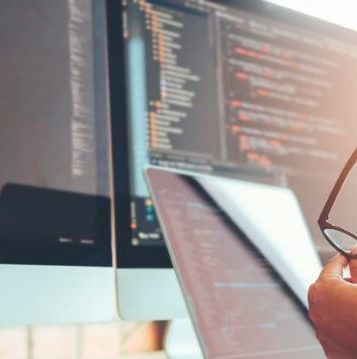 Why do some people prefer to sell over the dark web in 2023? It isn't as popular as the clearweb, so why bother? It turns out, there are a number of reasons why dark web markets are still thriving. As you may know, the dark web is a hidden part of the internet that offers users a number of unique benefits when it comes to buying and selling goods and services. Here are just some of the main reasons why people choose to sell on this platform:
1. Privacy and anonymity. The dark web provides users with unparalleled levels of privacy and anonymity, which makes it an attractive option for those looking to sell illicit or contraband items without attracting unwanted attention from law enforcement agencies or other regulatory bodies.
2. Access to buyers around the world. Because the dark web can be accessed from anywhere in the world, sellers have access to a global customer base, allowing them to tap into huge markets that may not have been accessible through traditional online platforms.
Drug-based online markets have been growing exponentially since 2011. Although Silk Road, one of the most popular dark web marketplaces, has been shut down by law enforcement agencies, there are still many vendors who sell drugs online. In fact, there are more than a thousand vendors currently operating in this space.
The results of this research study from 2019 that used encrypted online interviews to pick the brains of 13 darknet drug vendors provide us more insight into the minds behind their operation and reasoning.
Here is a brief summary:
Why Selling Online is More Profitable
One dark web vendor stated a preference for online selling on dark web marketplaces due to the increased potential earnings in comparison to offline methods. This study's findings align with a previous report on this topic. Additionally, it makes sense when you think about it because online sellers have a global customer base and ship their products worldwide. They also don't have to depend on face-to-face interactions, which can be both limiting and dangerous.
Selling Online Is Safer
Online selling is also appealing to vendors as it includes less inherent risk than transactions conducted offline. When confronted with an online sale, there is no need for the seller and buyer to meet face-to-face; rather, all products are shipped via post after receiving payment through cryptocurrency. Therefore, there's little chance for vendor injury due to police raids or robbery attempts. Furthermore, anonymity helps protect the vendor throughout the duration of these sales.
One person said they were against drug dealing because of the violence that came with it. They explained that it's impossible to sell drugs without getting into some sort of conflict. However, online marketplaces and dark web markets have likely helped people in this situation.
Other Reasons
Not only is the online drug trade profitable and safer than doing it in person, vendors also see other benefits, such as being able to provide excellent customer service. For instance, one interviewee reports that their main goal is to sell labeled products, good advice, and service–just like any other business out there.
What they do not want is to spend all day sitting in a car park selling $20 ziplock bags from a car window at night. Furthermore, another vendor stated that there was more mutual trust between them and their clients. They can take their clients "at their word" if they claim that their order didn't have the correct amount.
Also, vendors say that selling online provides them freedom. They only have to answer to their customers. In addition, the illicit nature of online dark web markets in 2023 creates a particular excitement, which one respondent described as "thrilling".
What the vendors did not acknowledge is the fact that there is still a risk of getting caught, as illustrated by a recent case against a dark web drug dealer who was sentenced to 16 years in prison. Do the rewards outweigh the risks? It seems that only vendors can answer this question, though it seems an obvious choice to the rest of us.